Everyone, rich or poor, active or idle, human or other living thing, requires decent relaxation from time to time. But what do you do to unwind?
If you want to relieve stress or anxiety, you may have several options, such as chatting to someone who genuinely cares about you or listening to your favorite music. But we have the finest technique to help you feel alive even after a hard or long day at work.
We've compiled a definitive list of the greatest Slice of Life anime to spice up your life even more. These anime are similar to stress relievers, but without the negative side effects.
10) 5 Centimetres Per Second
Synopsis: What happens when two people love each other but just aren't meant to be together? Takaki Toono and Akari Shinohara are childhood friends, but circumstances beyond their control tear them apart. They promise to stay in contact, and although the progression of time widens the distance between them, the chain of memories remains ever-present.
Byousoku 5 Centimeter is a romantic drama that focuses on the mundane and harsh reality of long-distance relationships. Stuck in the past and unable to make any new memories, Takaki and Akari cling to the hope of seeing each other again. They live their everyday lives half-heartedly, both hurting themselves and the people around them.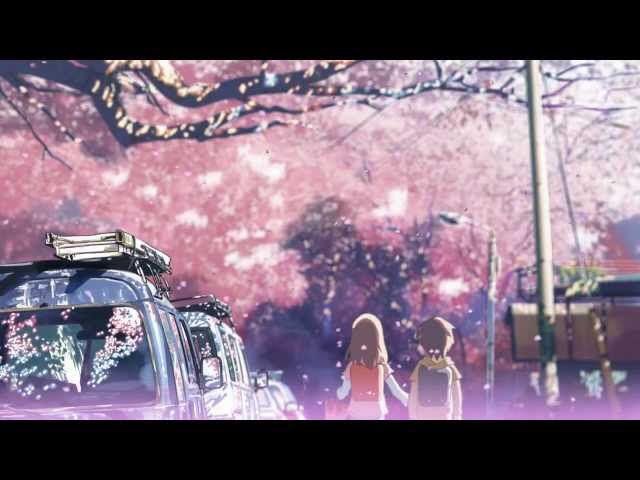 Opinion: 5 Centimetres Per Second is widely recognized as one of Makoto Shinkai's masterpieces, and is well-known for its emotional bond and heart-wrenching plot.
In the end, the narrative becomes rather dramatic and devastating. Make sure to grab some Kleenex before watching this anime segment because you'll end up in tears.
Watch It On Amazon
9) Himouto! Umaru chan
Synopsis: Umaru Doma is a model student who has a hidden side: when she gets home each day, she puts on her hamster hoodie and turns into a sluggish otaku fond of junk food. As Umaru continues these daily antics, the friendship between her and her classmates—Nana Ebina, Kirie Motoba, and Sylphinford Tachibana—deepens, and more and more interesting events begin to unfold.
Of course, these events give rise to numerous questions. What did Nana ask of Umaru's brother Taihei? Who is the mysterious girl with the diamond hairpin? And most important of all: why does this girl seem to know Umaru? These questions and more will be answered in Himouto! Umaru-chan R!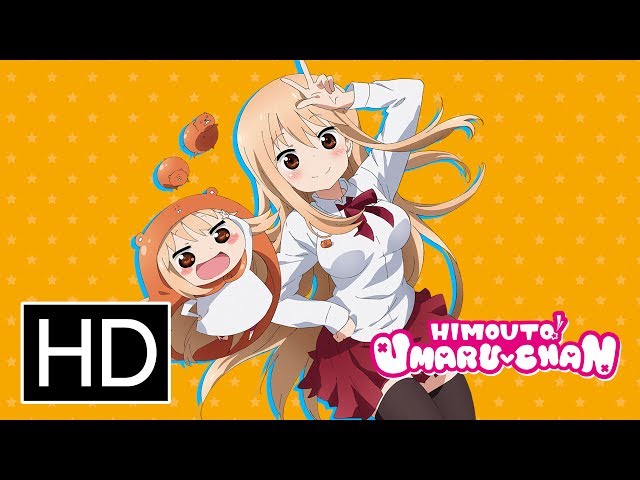 Opinion: The narrative is wonderful, the characters are well developed, and most importantly, viewing it gives you a nice sensation.
What more could you ask for in a slice-of-life anime? We recommend seeing it if you don't believe in just powerful stories.
Watch It On Amazon
8) Orange
Synopsis: Naho Takamiya's first day of her sophomore year of high school is off to an uneasy start. After waking up late, she receives a strange letter addressed to her. However, the letter is from herself—10 years in the future! At first, Naho is skeptical of the note; yet, after witnessing several events described to take place, she realizes the letter really is from her 26-year-old self.
The note details that Naho's future life is filled with regrets, and she hopes that her younger self can correct the mistakes that were made in the past. The letter also warns her to keep a close eye on the new transfer student, Kakeru Naruse. Naho must be especially careful in making decisions involving him, as Kakeru is not around in the future. With the letter as her guide, Naho now has the power to protect Kakeru before she comes to regret it once more.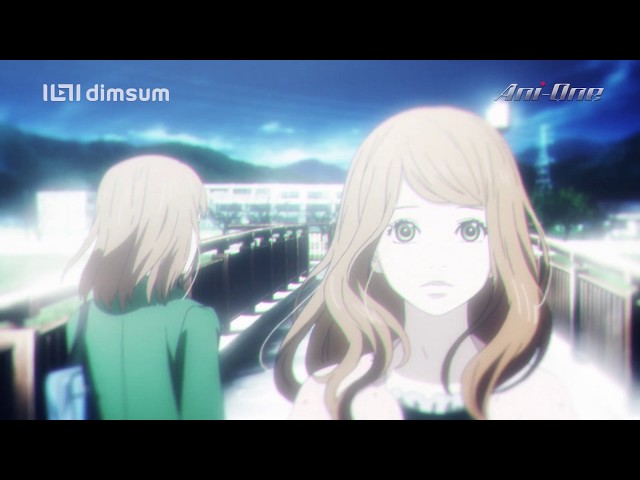 Opinion: If you've watched a slice of life anime like Toradora, you'll know that it normally focuses on romance, while Orange focuses on romance, guilt, sadness, and bullying. While these elements are typical in other anime series, the speed and presentation make it stand out.
Kakeru's despair as a result of her mother's death eventually turns to remorse. This series is profound, and each episode both makes you uncomfortable and allows you to see some beautiful events.
Watch It On Amazon
7) ReLIFE
Synopsis: Dismissed as a hopeless loser by those around him, 27-year-old Arata Kaizaki bounces around from one job to another after quitting his first company. His unremarkable existence takes a sharp turn when he meets Ryou Yoake, a member of the ReLife Research Institute, who offers Arata the opportunity to change his life for the better with the help of a mysterious pill. Taking it without a second thought, Arata awakens the next day to find that his appearance has reverted to that of a 17-year-old.
Arata soon learns that he is now the subject of a unique experiment and must attend high school as a transfer student for one year. Though he initially believes it will be a cinch due to his superior life experience, Arata is proven horribly wrong on his first day: he flunks all his tests, is completely out of shape, and can't keep up with the new school policies that have cropped up in the last 10 years. Furthermore, Ryou has been assigned to observe him, bringing Arata endless annoyance. ReLIFE follows Arata's struggle to adjust to his hectic new lifestyle and avoid repeating his past mistakes, all while slowly discovering more about his fellow classmates.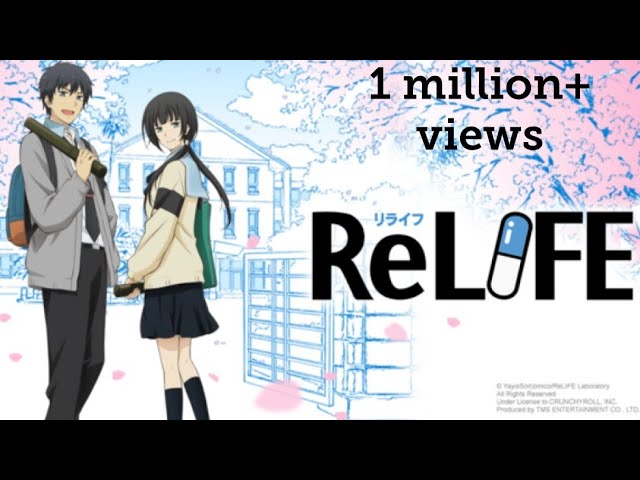 Opinion: This slice-of-life animation demonstrates how difficult it is to adjust to a new life while without repeating old mistakes. And we can see it in Arata's life, as well as his challenges with his new existence. However, it demonstrates that ReLife is a blessing in which you do not leave any regrets behind.
This chance to have control over your life isn't something you can get in your entire life, but if it were attainable, practically everyone would want it. ReLife also demonstrates how much better one's life may become if he takes use of this opportunity properly.
Watch It On Amazon
6) Poco's Udon World
Synopsis: Taking a break from the hustle and bustle of Tokyo, Souta Tawara returns to his hometown in Kagawa. Though his parents are no longer around, his former home and family-owned udon restaurant reminds him of the times his family was still together. Reminiscing about his childhood, Souta enters the udon restaurant and discovers a grimy young boy sleeping.
At first, Souta thinks nothing of the chance encounter and provides the boy with food and clothing. However, to his surprise, the boy suddenly sprouts a furry pair of ears and a tail! Souta soon learns that the nameless boy is actually the rumored shapeshifting tanuki that has been inhabiting Kagawa for many years. Thinking that the boy has been living a lonely life, he decides to take him in and name him Poko.
Udon no Kuni no Kiniro Kemari follows the heartwarming relationship between Souta and Poko, and through the time they spend together, Souta recalls his own past, the place he left behind for the city, and the relationship he had with his father.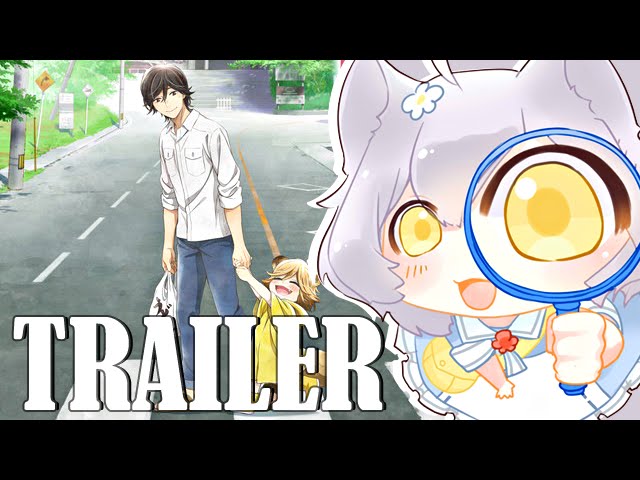 Opinion: Poco's Udon World captures the essence of a true slice-of-life animation. "There's no place like home," is one of the most important and wonderful sentences you can repeat.
This slice of life animation shows how one's life may transform from bitter to wonderful while showcasing the sweet friendship between Poko and Souta.
Watch It On Amazon
5) TONIKAWA: Over the Moon for You
Synopsis: Nasa Yuzaki is determined to leave his name in the history books. Ranking first in the national mock exam and aiming for a distinguished high school, he is certain that he has his whole life mapped out. However, fate is a fickle mistress. On his way home one snowy evening, Nasa's eyes fall upon a peerless beauty across the street. Bewitched, Nasa tries to approach her—only to get blindsided by an oncoming truck.
Thankfully, his life is spared due to the girl's swift action. Bleeding by the side of an ambulance, he watches as the girl walks away under the moonlight—reminiscent of Princess Kaguya leaving for the moon. Refusing to let this chance meeting end, he forces his crippled body to chase after her and asks her out. Surprised by his foolhardiness and pure resolve, the girl accepts his confession under a single condition: they can only be together if he marries her!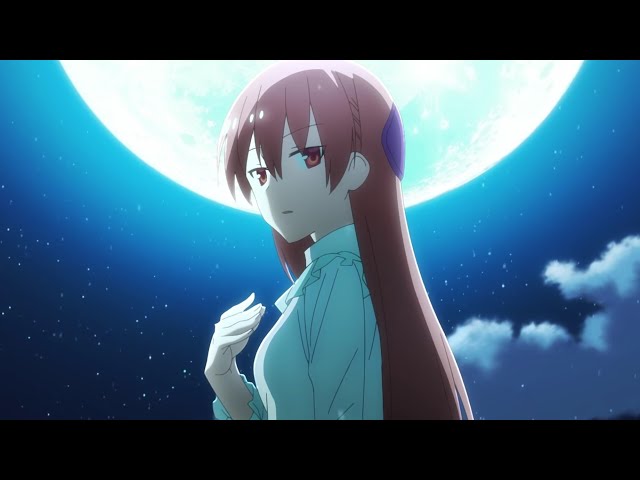 Opinion: Poco's Udon World captures the essence of a true slice-of-life animation. "There's no place like home," is one of the most important and wonderful sentences you can repeat.
This slice of life animation shows how one's life may transform from bitter to wonderful while showcasing the sweet friendship between Poko and Souta.
Watch It On Amazon
4) Toradora
Synopsis: Ryuuji Takasu is a gentle high school student with a love for housework; but in contrast to his kind nature, he has an intimidating face that often gets him labeled as a delinquent. On the other hand is Taiga Aisaka, a small, doll-like student, who is anything but a cute and fragile girl. Equipped with a wooden katana and feisty personality, Taiga is known throughout the school as the "Palmtop Tiger."
One day, an embarrassing mistake causes the two students to cross paths. Ryuuji discovers that Taiga actually has a sweet side: she has a crush on the popular vice president, Yuusaku Kitamura, who happens to be his best friend. But things only get crazier when Ryuuji reveals that he has a crush on Minori Kushieda—Taiga's best friend!
Toradora! is a romantic comedy that follows this odd duo as they embark on a quest to help each other with their respective crushes, forming an unlikely alliance in the process.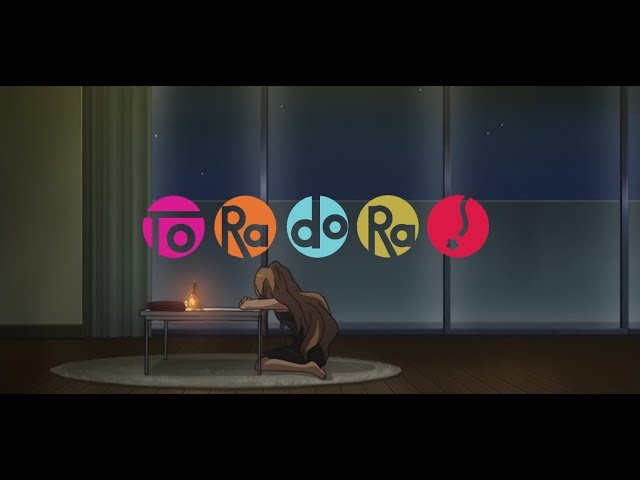 Opinion: Toradora is a popular slice-of-life romantic anime due to its well-written tale and superbly realized characters. Taiga continually abuses Ryuji at the beginning.
As the episodes go, you discover more about the characters and their backstories. Unlike any other slice-of-life anime series, it becomes increasingly dramatic with each episode.
Watch It On Amazon
3) Anohana: The Flower We Saw That Day
Synopsis: Jinta Yadomi is peacefully living as a recluse, spending his days away from school and playing video games at home instead. One hot summer day, his childhood friend, Meiko "Menma" Honma, appears and pesters him to grant a forgotten wish. He pays her no mind, which annoys her, but he doesn't really care. After all, Menma already died years ago.
At first, Jinta thinks that he is merely hallucinating due to the summer heat, but he is later on convinced that what he sees truly is the ghost of Menma. Jinta and his group of childhood friends grew apart after her untimely death, but they are drawn together once more as they try to lay Menma's spirit to rest. Re-living their pain and guilt, will they be able to find the strength to help not only Menma move on—but themselves as well?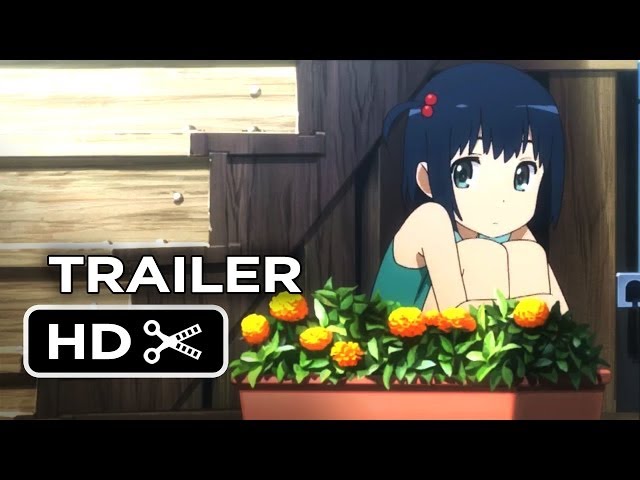 Opinion: As a slice-of-life anime, it goes right to the point in terms of plot. It keeps you entertained for a long time with pure joy and nice moments interspersed with some tough secrets.
If you're looking for a slice-of-life anime, this is our top choice. Make an effort to watch it at least once.
Watch It On Amazon
2) March Comes in Like a Lion
Synopsis: Having reached professional status in middle school, Rei Kiriyama is one of the few elite in the world of shogi. Due to this, he faces an enormous amount of pressure, both from the shogi community and his adoptive family. Seeking independence from his tense home life, he moves into an apartment in Tokyo. As a 17-year-old living on his own, Rei tends to take poor care of himself, and his reclusive personality ostracizes him from his peers in school and at the shogi hall.
However, not long after his arrival in Tokyo, Rei meets Akari, Hinata, and Momo Kawamoto, a trio of sisters living with their grandfather who owns a traditional wagashi shop. Akari, the oldest of the three girls, is determined to combat Rei's loneliness and poorly sustained lifestyle with motherly hospitality. The Kawamoto sisters, coping with past tragedies, also share with Rei a unique familial bond that he has lacked for most of his life. As he struggles to maintain himself physically and mentally through his shogi career, Rei must learn how to interact with others and understand his own complex emotions.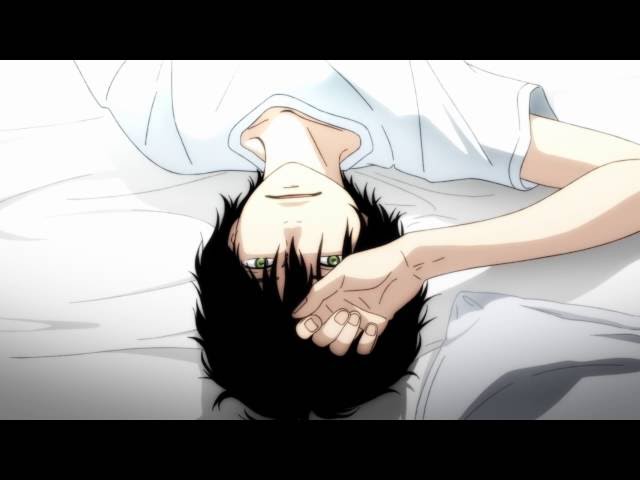 Opinion: Presenting the tale with a professional Shogi player is more than simply a strategic game. It depicts the intricacies of life and how difficulties emerge in real life when you are down.
Most of you, like Rei, have dealt with loneliness at some point in your lives. But, even in the darkest of circumstances, there is always optimism under the surface.
The characters in this slice-of-life anime bring it to life. This emotional rollercoaster not only leaves you dumbfounded, but it also has peculiar happenings that set it apart from the others.
Watch It On Amazon
1) Fruits Basket
Synopsis: Tooru Honda has always been fascinated by the story of the Chinese Zodiac that her beloved mother told her as a child. However, a sudden family tragedy changes her life, and subsequent circumstances leave her all alone. Tooru is now forced to live in a tent, but little does she know that her temporary home resides on the private property of the esteemed Souma family. Stumbling upon their home one day, she encounters Shigure, an older Souma cousin, and Yuki, the "prince" of her school. Tooru explains that she lives nearby, but the Soumas eventually discover her well-kept secret of being homeless when they see her walking back to her tent one night.
Things start to look up for Tooru as they kindly offer to take her in after hearing about her situation. But soon after, she is caught up in a fight between Yuki and his hot-tempered cousin, Kyou. While trying to stop them, she learns that the Souma family has a well-kept secret of their own: whenever they are hugged by a member of the opposite sex, they transform into the animals of the Chinese Zodiac.
With this new revelation, Tooru will find that living with the Soumas is an unexpected adventure filled with laughter and romance.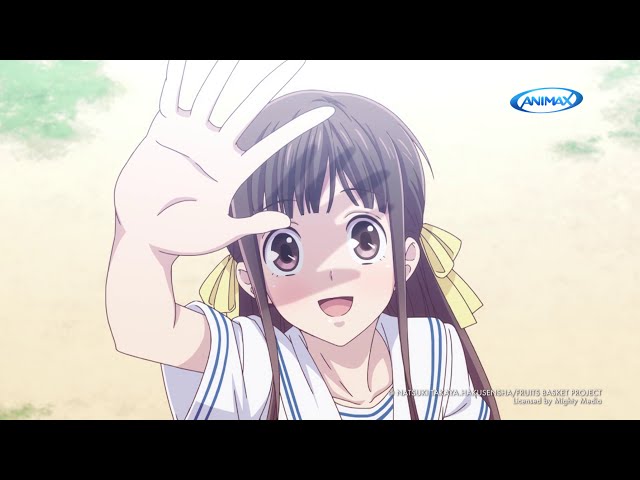 Opinion: You shouldn't be bothered about the speed since once you get into the plot, you'll just be staring at the lovely moments of the anime.
Fruits Basket was released in 2001, but a relaunch for the 2001 anime aired in 2019 and was a tremendous success. So, if you're considering watching it, we recommend starting with the reboot.
Watch It On Amazon
Let's Conclude
While most people choose to watch action/adventure anime, Slice of Life is a unique genre in which you may watch meaningful anime that makes you feel alive for a little period.
It's no surprise that some individuals prefer slice-of-life anime to anything else. If you're here to watch your first anime from this genre, believe me when I say it'll be one of the finest things you've ever done.
Well, what do you think of our list? Do you have any other anime on your mind? Let us know your thoughts in the comments section.